HOW TO INCREASE YOUR LINKEDIN REACH WITH 3 EASY STEPS
Do you remember those days of Orkut? Something similar is happening right now, only the platform has been changed. LinkedIn, the professional social media platform has seen an increase in its number of users. Everyone is now using LinkedIn and we are sure you don't want to miss out. LinkedIn as a platform helps people
Do you remember those days of Orkut? Something similar is happening right now, only the platform has been changed. LinkedIn, the professional social media platform has seen an increase in its number of users. Everyone is now using LinkedIn and we are sure you don't want to miss out.

LinkedIn as a platform helps people build professional relationships, personal brand,s and even land their dream job/ internship. Whatever is your case or objective, one aspect is omnipresent: LinkedIn reach.
LinkedIn Reach simply means visibility. How visible are your post, account, and personal brand? It serves as a powerful metric to measure your success on LinkedIn. Having said that, we are sure you must be wondering how to increase LinkedIn reach.

Don't worry! We, Buffalo Soldiers Digital, have got your back. Here are 3 easy and simplified steps to increase LinkedIn reach- GET, SET, GO!
'GET' YOUR LINKEDIN PROFILE OPTIMIZED
Creating a perfect LinkedIn profile is like purchasing a ' LinkedIn reach' car i.e. first step towards winning the race!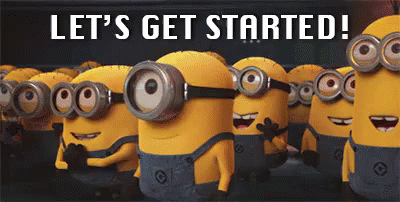 To make a perfect LinkedIn profile is the first step towards increasing LinkedIn reach. How to do it? It's simple. First, go through tons of articles and ask hundreds of people.
Second, go through Buffalo Soldier Digital's Perfect LinkedIn Profile Hacks and get to know everything about a LinkedIn profile in 10 mins!

When optimizing the LinkedIn profile, see it at a granular level rather than going through an overview. We have divided LinkedIn profile optimization into 3 parts.

Fixing The Basics
Around 50% of LinkedIn users have incomplete profiles. If you complete your profile you will automatically become one of the top 50% of LinkedIn users. You can check your 'Star-Rating' in order to confirm if you have completed your profile.
Let Your Experience Make Some Noise
The background section acts as a professional storyteller. Craft it with utmost importance as this section tells everything (professionally) about you. This section comprises 'About' (summary), 'Experience', 'Education', 'Certifications', and 'Volunteer experience'.
Getting Everything Vetted Is The Key!
Have you ever thought about why we consider purchasing a specific product recommended to us by our friends or relatives? It is seen as a high-quality trust signal from both LinkedIn and to your profile viewers. You can ask for recommendations of your current role or past role(s) by visiting the concerned person's profile and clicking on 'Request a recommendation' under 'More'.
This was just an extract from the detailed article on How to make a perfect LinkedIn profile, which you can access here. 
'SET' YOUR LINKEDIN POSTS
Consider LinkedIn posts as the fuel of your 'LinkedIn-reach' car. Will you be able to drive without fuel? Obviously no! Don't make this mistake and post.

A perfect LinkedIn Post has two important aspects: Quality & Quantity. 
Let's look at the recipe for a perfect LinkedIn post.
Relevant Content: LinkedIn is not Instagram.
Remember that what you post on Instagram has no room on LinkedIn. You can post valuable content about anything and everything, however, choose your niche and prepare content from your domain. It helps you to get recognized by your target audience. 
For instance, If you are into marketing and branding and posting about the medical field, it will not work for you. Hold your niche.
Timing is Important.
Be it cricket or posting on LinkedIn, timing plays an important role. Don't post at unusual times. Figure out when your audience is most active and give your post some space to perform with respect to time, just like cricket!
Generally, weekday posts perform better than weekends. Tuesday-Wednesday and Thursday are the most preferred days by experts and it is advised to post during early hours of the day i.e. 9:00 AM-11:00 AM.
Format of Post
You must align your posts in a way that makes it comfortable and easier for the audience to read at the same time providing maximum value. This can be achieved by giving frequent line breaks and avoiding long paragraphs.
Using emoticons having colour shades other than LinkedIn's colour shade makes your post more appealing and eye-catching.
BS TIP: By default, LinkedIn doesn't give the option to do basic formatting (Bold, Italic, Underline) in posts. However, you can use this website to format your post and make it attractive and appealing.
Engage with your own content
Reacting and commenting on your own post doesn't make sense in general, right? However, we have 2 very strong reasons to make you react and comment on your own post!
Firstly- the LinkedIn Algorithm, reactions, and comments on your post in the first 60 mins signal LinkedIn how good your post is. Hence, consider reacting and commenting on your own post.
Secondly – when your posts show reactions and comments, the chance of other people reacting to it is far more. 
Hashtags
Probably the most debatable topic of LinkedIn is how good is using hashtags.LinkedIn's official advice is to put no more than 3 hashtags in a post.
For readability, leave your hashtags until the end of the post. Use a combination of personal branding hashtags and popular, relevant hashtags in the 3 hashtags you put into each post.
A content piece is transformed into a piece of art if followed by these guidelines!
'GO' ALL OVER LINKEDIN: INTERACTION
The final stage before winning the race using your 'LinkedIn reach' car is roaming around town!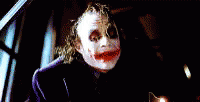 Consider a situation where your neighbour never talks to you, never waves at you, never interacts with you. Suddenly one day he asks you for your car, just for a day.
Will you be kind?
Interaction and building relationships are a must on LinkedIn if you want to increase your LinkedIn reach and win this race.
Follow First Strategy
Make 'Follow' your primary CTA instead of 'Connect' whenever someone visits your profile. In this way, your activities and posts will get an immense boost and eventually LinkedIn reach.You can make this change in your profile here.
Comment on Other's Post
Engaging with others is the best way to get noticed and recognized. Comment your valuable insights on the posts of other people and try to establish a relationship with them. Remember the above-mentioned situation? Talk to your neighbours.
Tagging relevant people on relevant posts is another proven strategy. Make the right people aware of opportunities and use the tag feature wisely.
BONUS! YES YOU DESERVE IT
We, Buffalo Soldiers Digital Agency, always believe in delivering more than what you'd expect. We're all about wonder. Hence here are your bonus tips! Yes, you deserve it.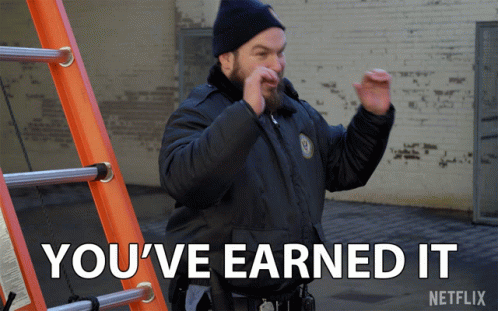 The 'WHY'
This is the most important aspect you must question before creating a LinkedIn profile: Why do you want to be on LinkedIn? The reason being, you need to be sure about your mission statement in order to position yourself correctly.
For instance, if you consider LinkedIn for your business, make sure you position your cover page, heading, summary, and other relevant sections in such a way that it drives more leads.
Understanding LinkedIn's Algorithm
Try to understand LinkedIn's Algorithm before doing all these things. Try to learn what happens in the background when you comment on something or post anything or how LinkedIn pushes your profile or content to others' news feed.
Understanding the algorithm will help you to come up with your strategy which is more personalized and suitable for you.
Now that you have gone through how to increase your LinkedIn reach, you are ready to make some noise! Grab your car, fuel it up, and win this race!
Considering LinkedIn for business? We at Buffalo Soldiers Digital love LinkedIn. We can help you park that special spot on LinkedIn through our team of LinkedIn specialists. Talk to us and let's grow together!